My Blog
Posts for: April, 2019
By Brenna Hamrick-Stotts, DDS, Inc.
April 20, 2019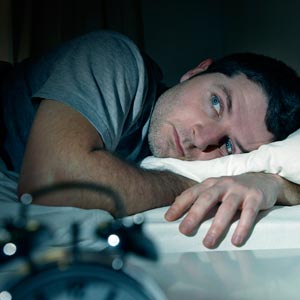 April is National Stress Awareness Month. But what does stress have to do with dentistry? According to the American Academy of Sleep Medicine, if you have a Type A personality or are under a lot of stress, you are more likely to suffer from a condition called bruxism, which means you habitually grind or gnash your teeth. One in ten adults grind their teeth, and the rate is much higher in stressful professions. In fact, the bruxism rate is seven times higher among police officers!
Many people grind their teeth in their sleep without realizing it, so how would you know if you are a "sleep bruxer"? If your spouse frequently elbows you in the ribs because of the grinding sounds you make, that could be your first clue. Unfortunately, dental damage is another common sign. Some people find out they are nighttime teeth grinders only when they are examined by a dentist since bruxing often leads to wear patterns on the teeth that only happen because of this behavior. Other complications can also develop: The condition can interfere with sleep, result in headaches and cause soreness in the face, neck or jaw. Chronic or severe nighttime teeth grinding can damage dental work, such as veneers, bridgework, crowns and fillings, and can result in teeth that are worn down, chipped, fractured or loose.
The most common treatment is a custom-made night guard made of high-impact plastic that allows you to sleep while preventing your upper and lower teeth from coming into contact. Although a night guard will protect your teeth and dental work, it won't stop the grinding behavior. Therefore, finding and treating the cause should be a priority.
The Bruxism Association estimates that 70 percent of teeth grinding behavior is related to stress. If you are a bruxer, you can try muscle relaxation exercises, stretching and breathing exercises, stress reduction techniques and, where feasible, any lifestyle changes that can allow you to reduce the number of stressors in your life. Prescription muscle relaxants may also help. In addition, teeth grinding may be related to sleep apnea. This possibility should be investigated since sleep apnea can have some serious health consequences—we offer effective treatments for this condition as well.
We can spot signs of bruxism, so it's important to come in for regular dental checkups. We look for early indications of dental damage and can help you protect your smile. If you have questions about teeth grinding or would like to discuss possible symptoms, please contact our office or schedule an appointment for a consultation. You can read more in the Dear Doctor magazine articles "Teeth Grinding" and "Stress & Tooth Habits."
By Brenna Hamrick-Stotts, DDS, Inc.
April 10, 2019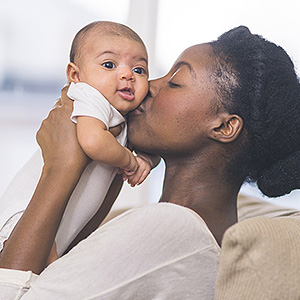 The American Academy of Pediatrics and other healthcare organizations recommend breastfeeding as the best means for infant feeding. While bottle feeding can supply the nutrition necessary for a baby's healthy development, breastfeeding also provides emotional benefits for both baby and mother.
But there might be an obstacle in a baby's mouth that prevents them from getting a good seal on the mother's breast nipple—a small band of tissue called a frenum. This term describes any tissue that connects a soft part of the mouth like the upper lip or tongue to a more rigid structure like the gums or the floor of the mouth, respectively.
Although a normal part of anatomy, frenums that are too short, thick or inelastic can restrict a baby's lip or tongue movement and prevent an adequate seal while nursing. The baby may adjust by chewing rather than sucking on the nipple. Besides a painful experience for the mother, the baby may still not receive an adequate flow of breast milk.
Bottle-feeding is an option since it may be easier for a baby with abnormal frenums to negotiate during nursing. But the problem might also be alleviated with a minor surgical procedure to snip the frenum tissue and allow more freedom of movement.
Often performed in the office, we would first numb the frenum and surrounding area with a topical anesthetic, sometimes accompanied by injection into the frenum if it's abnormally thick. After the numbing takes effect, we gently expose the tissue and cut it with either surgical scissors or a laser, the latter of which may involve less bleeding and discomfort. The baby should be able to nurse right away.
If you wait later to undergo the procedure, the baby may already have developed compensation habits while nursing. It may then be necessary for a lactation consultant to help you and your baby "re-learn" normal nursing behavior. It's much easier, therefore, to attempt this procedure earlier rather than later to avoid extensive re-training.
While there's little risk, frenum procedures are still minor surgery. You should, therefore, discuss your options completely with your dental provider. Treating an abnormal frenum, though, could be the best way to realize the full benefits of breastfeeding.
If you would like more information on treating tongue or lip ties, please contact us or schedule an appointment for a consultation.