My Blog
Posts for: December, 2016
By Brenna Hamrick-Stotts, DDS, Inc.
December 19, 2016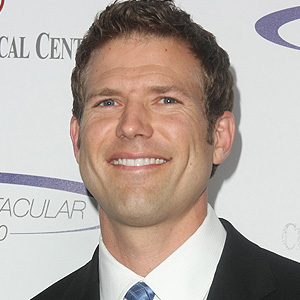 If we could go back in time, we all probably have a few things we wish we could change. Recently, Dr. Travis Stork, emergency room physician and host of the syndicated TV show The Doctors, shared one of his do-over dreams with Dear Doctor magazine: "If I [could have] gone back and told myself as a teenager what to do, I would have worn a mouthguard, not only to protect my teeth but also to help potentially reduce risk of concussion."
What prompted this wish? The fact that as a teenage basketball player, Stork received an elbow to the mouth that caused his two front teeth to be knocked out of place. The teeth were put back in position, but they soon became darker and began to hurt. Eventually, both were successfully restored with dental crowns. Still, it was a painful (and costly) injury — and one that could have been avoided.
You might not realize it, but when it comes to dental injuries, basketball ranks among the riskier sports. Yet it's far from the only one. In fact, according to the American Dental Association (ADA), there are some two dozen others — including baseball, hockey, surfing and bicycling — that carry a heightened risk of dental injury. Whenever you're playing those sports, the ADA recommends you wear a high-quality mouth guard.
Mouthguards have come a long way since they were introduced as protective equipment for boxers in the early 1900's. Today, three different types are widely available: stock "off-the-shelf" types that come in just a few sizes; mouth-formed "boil-and-bite" types that you adapt to the general contours of your mouth; and custom-made high-quality mouthguards that are made just for you at the dental office.
Of all three types, the dentist-made mouthguards are consistently found to be the most comfortable and best-fitting, and the ones that offer your teeth the greatest protection. What's more, recent studies suggest that custom-fabricated mouthguards can provide an additional defense against concussion — in fact, they are twice as effective as the other types. That's why you'll see more and more professional athletes (and plenty of amateurs as well) sporting custom-made mouthguards at games and practices.
"I would have saved myself a lot of dental heartache if I had worn a mouthguard," noted Dr. Stork. So take his advice: Wear a mouthguard whenever you play sports — unless you'd like to meet him (or one of his medical colleagues) in a professional capacity…
If you would like more information about mouthguards, please contact us or schedule an appointment for a consultation. You can read more in the Dear Doctor magazine article "Athletic Mouthguards."
By Brenna Hamrick-Stotts, DDS, Inc.
December 11, 2016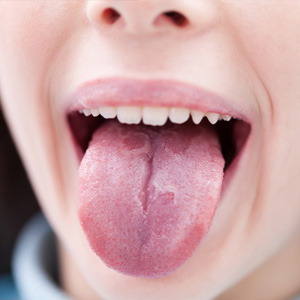 If you've ever been alarmed to find oddly-shaped red patches on your tongue, you can relax for the most part. Most likely, you're part of a small fraction of the population with a condition known as geographic tongue.
The name comes from the irregular shape of the patches that seem to resemble land formations on a map. Its medical name is benign migratory glossitis, which actually describes a lot about the condition. The patches are actually areas of inflammation on the tongue ("glossus" – tongue; "itis" – swelling) that appear to move around or migrate. They're actually made up of areas where the tiny bumps (papillae) you normally feel have disappeared: the patches feel flat and smooth compared to the rest of the tongue.
We're not sure why geographic tongue occurs. It often runs in families and seems to occur mostly in middle-aged adults, particularly women and non-smokers. It's believed to have a number of triggers like emotional stress, hormonal disturbances or vitamin or mineral deficiencies. There may also be a link between it and the skin condition psoriasis. Under a microscope the red patchiness of both appears to be very similar in pattern; the two conditions often appear together.
The bad news is we can't cure geographic tongue. But the good news is the condition is benign, meaning it's not cancerous; it's also not contagious. It poses no real health threat, although outbreaks can be uncomfortable causing your tongue to feel a little sensitive to the touch with a burning or stinging sensation. Some people may also experience numbness.
Although we can't make geographic tongue go away permanently, you should come by for an examination to confirm that is the correct diagnosis. Once we know for sure that you do have migratory glossitis, we can effectively manage discomfort when it flares up. You should limit your intake of foods with high acidity like tomatoes or citrus fruits, as well as astringents like alcohol or certain mouthrinses. We can also prescribe anesthetic mouthrinses, antihistamines or steroid ointments if the discomfort becomes more bothersome.
It may look strange, but geographic tongue is harmless. With the right care it can be nothing more than a minor annoyance.
If you would like more information on benign migratory glossitis, please contact us or schedule an appointment for a consultation. You can also learn more about this topic by reading the Dear Doctor magazine article "Geographic Tongue."